The brand new show in honour of the graffiti and art icon Banksy!
He's world-famous but still a mystery – Banksy, the Bristol-born and to this day anonymous graffiti artist and painter, known for challenging the boundaries of the art market, who has been causing a sensation with his work for many years. With "The Mystery of Banksy – A Genius Mind", a brand new show in honour of the art icon is coming to Germany!
The exhibition shows an unprecedented presentation with more than 150 works by the acclaimed street art superstar.
Graffiti, photographs, sculptures, video installations and prints on various materials such as canvas, fabric, aluminum, forex and plexiglass, exclusively reproduced and collected for this special show. "The Mystery of Banksy – A Genius Mind" gives the visitor a comprehensive overview and insight into the complete works of the genius and exceptional artist in an elaborate and unique setting. According to Banksy's principle "Copyright is for losers © TM", this homage is not authorized by the artist due to his anonymous status.
In addition, further exhibitions are planned for the coming year in Leipzig, Hamburg, Cologne, Nuremberg, Bremen, Graz, Vienna, Stockholm and Moscow.
The dates will be announced here on the website shortly.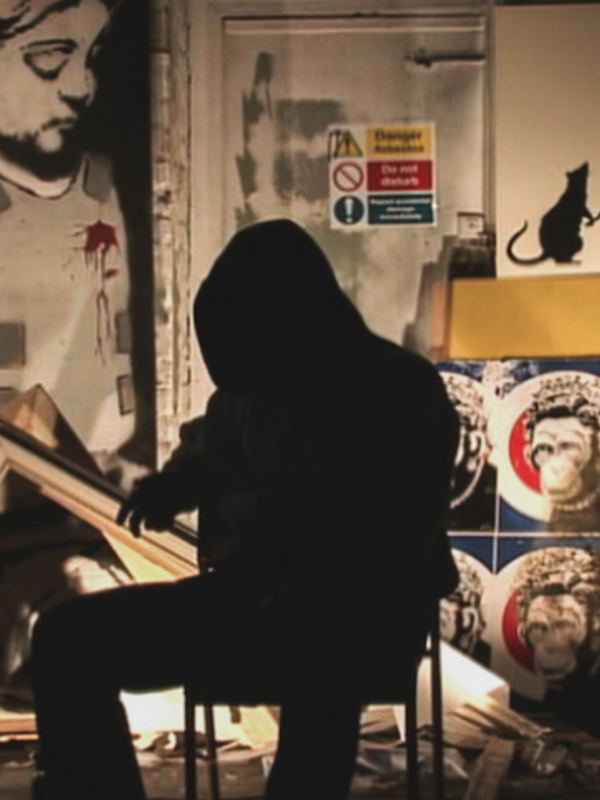 When it comes to street art you can't ignore him: Banksy, probably the most famous and the most mysterious graffiti artist in the world. His identity is being successfully kept secret by the 45-ish-year-old Brit. His works, on the other hand, not only conquer the streets all over the world but also the auction houses – and with great success: He is currently one of the most expensive artists of our time!
Banksy is without a doubt the undisputed king of street art, a brilliant spirit and star artist who touches people with his sometimes ironic, sometimes political, but always poetic works and speaks to them from the heart. When the city of Bristol put its citizens to a vote in 2009 whether to remove Banksy's works from the townscape, 97 percent voted against it. A clear vote for his art. Banksy is a star far beyond the boundaries of the art market. In 2010, Time Magazine put him on its list of the world's 100 most influential people for the first time, alongside personalities such as Barack Obama, Steve Jobs and Lady Gaga.
There's nothing more dangerous than someone who wants to make the world a better place.
Remember it's always easier to get forgiveness than permission.
Nothing is black and white.
Any fame is a by-product of making something that means something.
Copyright is for losers ©TM